Custom Handcrafted Gun Belts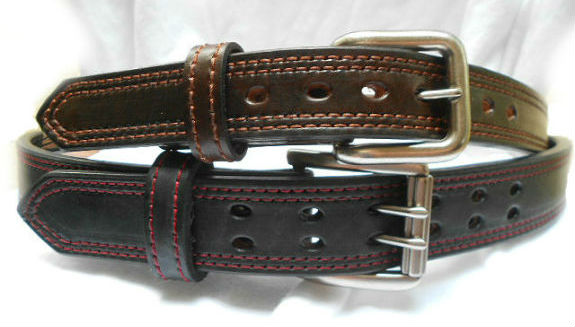 Each gun belt is custom made to order to your specifications and measurements. Every gun belt I make is double layered, edge beveled, stitched, lined and secured with Chicago screws so you can change out the buckle if you want. The gun belts are the standard 1 1/2" wide and approximately 1/4" thick. These suckers are sturdy and extemely supportive, yet very comfortable at the same time. If you require a different width of gun belt like a 1 1/4" that will fit dress pants, or 1 3/4" please let me know. It's my pleasure to meet your desires!

The BASE price for my gun belts are $92 plus the cost of shipping. All of the buckles are included in the price of the belts except the 1 3/4" buckles which are $5-$10 more due to the increase in size.. I'll let you know the price of these buckles once I find something for you. The price for your gun belt could increase depending on the options you choose (double stitched, your measurement) etc.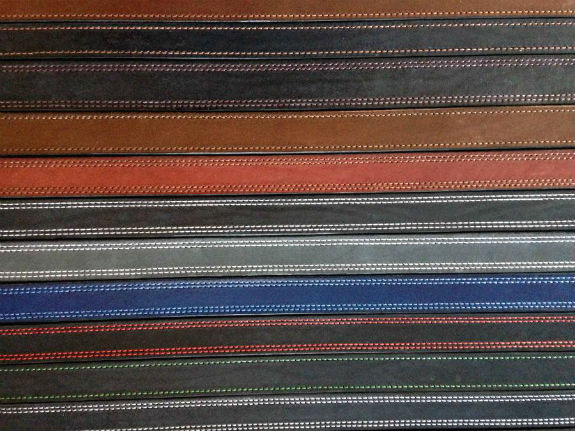 SHIPPING: As you may have already known, the USPS shipping rates have gone up significantly starting 1/17/2016 -- 20-30 percent. I'll still continue to use them because they have proven to be reliable and fast. I will provide you a tracking number once I recieve it from USPS. This is the quickest and most reliable way to ship your belt at this point. First class is cheaper but it takes 2 to 3 times longer. Shipping is charged at the actual rate charged to us by USPS or carrier you specify. If you require a quicker method of shipping, let me know.


I currently offer custom gun belts in black, vinegaroon black (not pictured), mahogany, dark brown, light brown, saddle tan, and natural. The vinegaroon finish is a dark gray black (ash black) with a weathered and distressed look. They come out looking like grandpas old belt. Each vinegaroon belt is different and unique. Some are blacker than others, some grayer (if there is such a word). If there is another color you like, I can surely try to make it happen.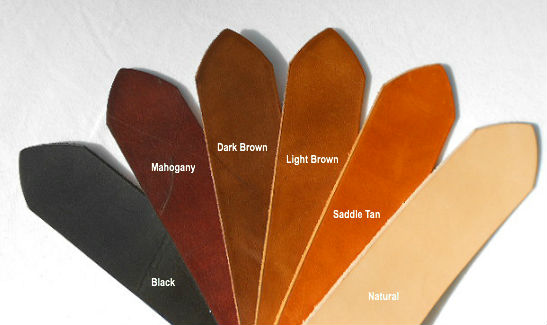 Top Thread Colors
I can pretty much use whatever color your mind can come up with for your top thread choice. I stock colors that are pretty conservative and straight forward. Please note, if I don't have your color in stock in my shop, it will take a little extra time to complete your belt. When you order your belt, please specify what color you want your top thread to be. If you want the thread to blend in with the belt, then pick a color that matches your belt color. Like dark brown thread on a dark brown belt. Or black thread on a black belt, etc. If you want the thread to stand out, choose a contrasting color. Like light brown thread on a dark brown belt. Or red thread on a black belt, etc. Please contact me if you need help choosing or have any questions about this.
















Buckles
You can choose from several different heavy duty buckles for your new gun belt. I currently offer eleven silver buckles and seven brass buckles. If you have your own buckle you want to use, please let me know. NOTE: The buckles below are for 1 1/2" belts. Not all buckles are available in 1 1/4" and 1 3/4" sizes. I'll try my best to find one that's very similar for you. Scroll down to get an idea of what the buckles look like on a belt.
Silver Buckles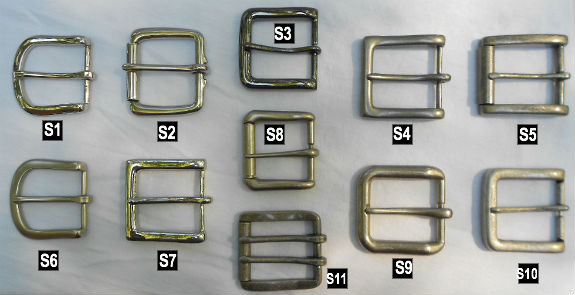 Brass Buckles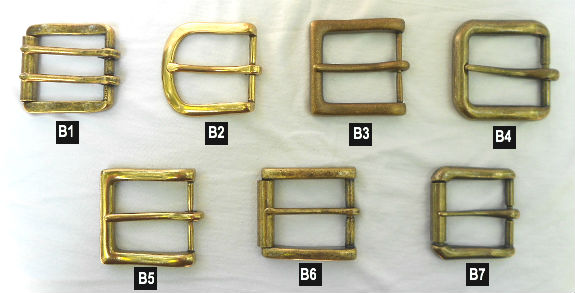 Silver Buckles on Belts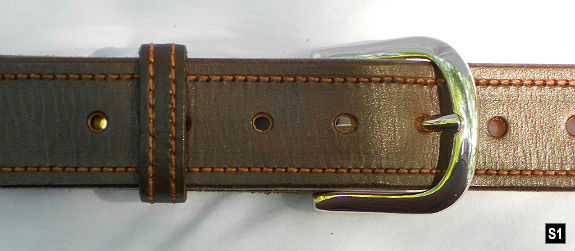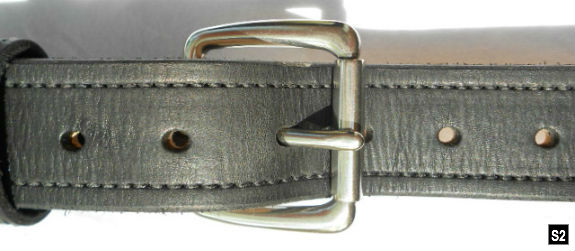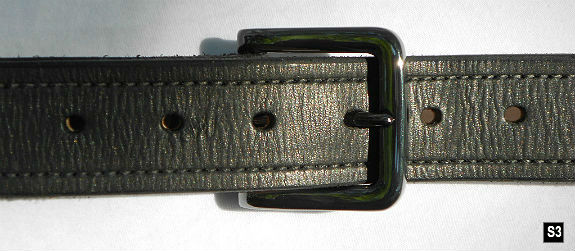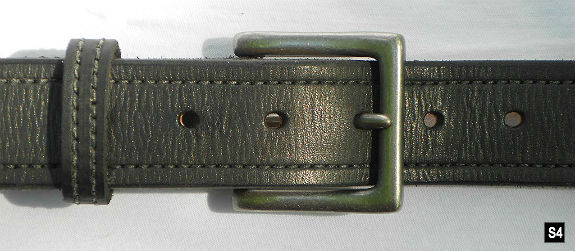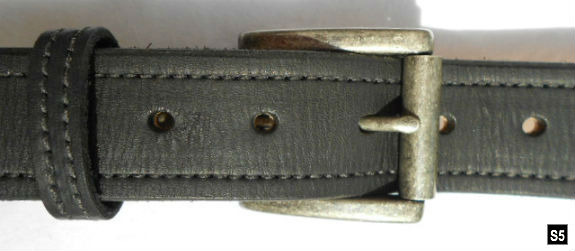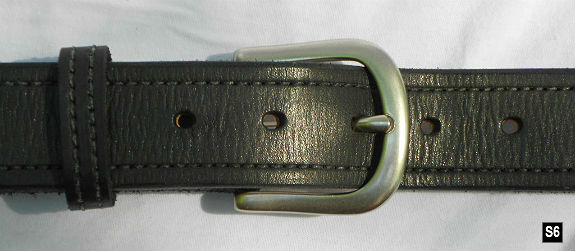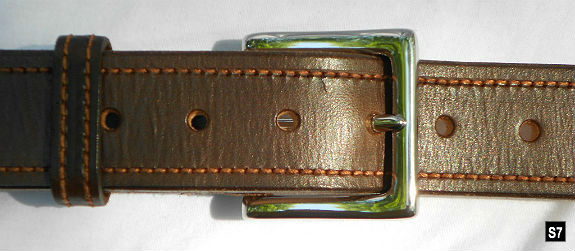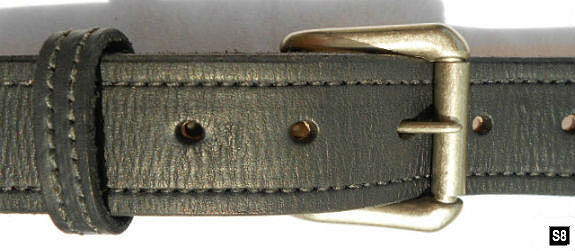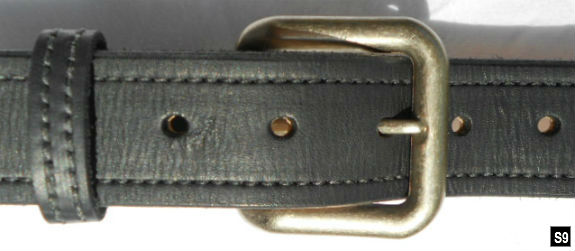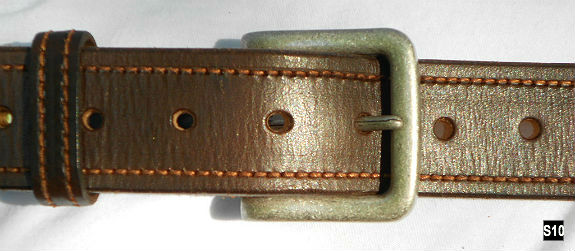 Brass Buckles on Belts